FATHER'S DAY CUPCAKE

FATHER'S DAY CUPCAKE
Our 2022 Father's Day Cupcake is here, ready for you to taste in store or order online for Father's Day, this Sunday 4th September!
This year's special cake is a delicious salty-sweet combination of textures and dad-friendly flavours. With a base of crunchy crumble under our signature Belgian chocolate cake, it is filled with a silky smooth coffee panna cotta. A little vanilla bean buttercream is covered in swirls of rich and tangy brown butter buttercream.
Will you be sending your Dad a little coffee panna cotta and brown butter JOY? This is one you don't want to miss, so make sure you order extra for yourself!
Like all our special-occasion cakes, our Father's Day Cupcake is here for a limited time only. Find it in our CBD store Monday – Friday, or our South Melbourne Market Stall Friday – Sunday.
Better yet, have it delivered to your door Monday – Saturday by ordering online. Order before 8pm for next day delivery.
Wishing all the dads and father figures a very happy Father's Day!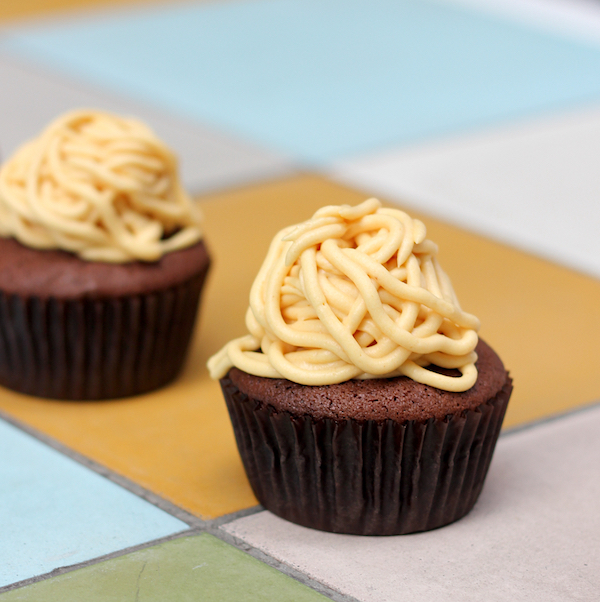 Test