JOY UNCUPPED

JOY UNCUPPED
If you caught our last blog post, you'll be aware that our first uncupped cake was our Baked Cheesecake. It quickly garnered a reputation as "the best cheesecake I've ever had" with our customers, which inspired us to continue expanding our un-cupped range.
Our Black Forest Roll and Strawberry Fennel Roll were our next whole cake creations. We roll up a light sponge with our signature buttercream and a fruit compote filling as a gorgeous centre surprise. Beautifully designed, they are inspired by a clutch and finished with a sponge "button".
The JOY uncupped range has continued to grow! There are mini mascarpone cream-filled Tiramisu or Strawberry Chiffon Cakes, a decadent and stunning Chocolate, Hazelnut and Pear Roll, and a range of tarts. The tarts include our Speculaas, a rich and sticky almond paste baked inside a biscuit dough laced with the warm spices of Speculaas. It is the perfect slice to enjoy with an afternoon coffee.
We also have our Lemon Meringue Pie with Thyme Oil, filled with a deep layer of our house made lemon curd. The JOY Apple Tart contains a secret layer of cinnamon spiced cake under the poached apples, and a uniquely designed shortcrust lattice on top. Our newest addition to the range is our Raspberry and Almond Tart, filled with raspberries and almond frangipane for a perfectly balanced bite.
Most of our uncupped range can be found in our online store. Some of our newer tarts are currently only at our CBD store or South Melbourne Market Stall. They will be online and available for home delivery soon, so stay tuned!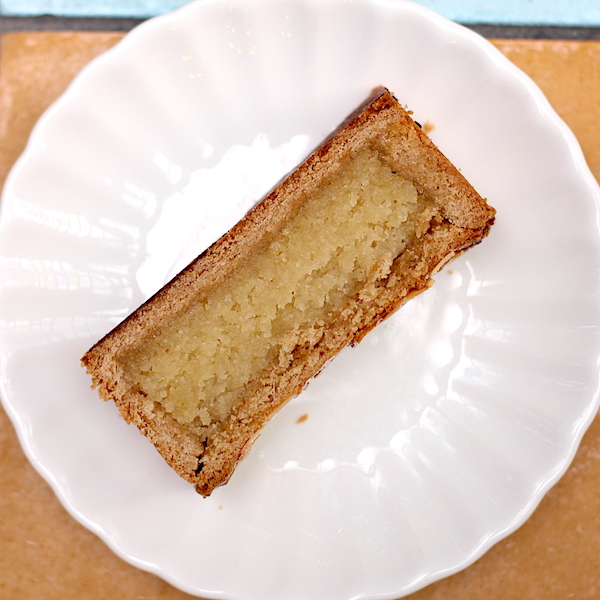 Test